Bryan Cranston, best known for his iconic role as Walter White in the hit TV series "Breaking Bad," has made quite a name for himself in the entertainment industry. With a net worth that reflects his successful career, Cranston has crafted a life that many would envy.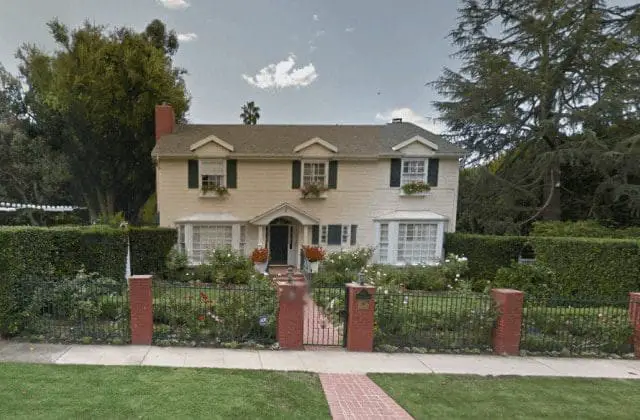 Bryan Cranston's house
Part of this enviable lifestyle is his stunning residence in the picturesque neighborhood of Sherman Oaks, California. In this article, we will take you on a tour of Bryan Cranston's house, providing you with all the fascinating details about this celebrity home.
Where Does Bryan Cranston Live Now?
Bryan Cranston lives at 4109 Greenbush Ave, Sherman Oaks. This splendid property boasts an impressive 3,520 square feet of living space. The actor acquired this elegant abode back in 2001, reportedly for a sum of $1.35 million. The house boasts five bedrooms, four bathrooms, and sits on a spacious lot, providing ample room for Cranston and his family to enjoy.
Bryan Cranston's life outside the spotlight is marked by his dedication to his craft, his loving family, and his various hobbies. His remarkable journey from a struggling actor to a Hollywood superstar is a testament to his talent and determination. With a net worth estimated to be around $30 million, Cranston's successful career has allowed him to enjoy the finer things in life, including his exquisite Sherman Oaks residence.
Bryan Cranston's House Interior
While we'd love to provide an in-depth look at the interior of Bryan Cranston's Sherman Oaks residence, unfortunately, details about the inside of his home remain relatively private. However, keen-eyed fans and followers of the actor may catch occasional glimpses of his home's interior on his Instagram account.
In some of his Instagram posts, observant viewers have noticed intriguing details. In the kitchen, for instance, we could see white cabinets with silver handles, hinting at a clean and modern design. From what we could conclude, the living room appears to be painted in a soothing light grey, providing a tranquil atmosphere for relaxation.
Bryan Cranston's interior
The first floor of his home includes a living room with a fireplace, a family room with another fireplace, a formal dining room, a gourmet kitchen, and a guest suite. The upstairs level seems equally impressive, boasting a grand master suite with yet another fireplace and a paneled library that can double as a bedroom. Additionally, there are two more bedrooms and a conveniently located laundry area on the upper floor.
One intriguing image shared by Cranston on his Instagram account featured a wet bar where he proudly showcased "Dos Hombres Mezcal," a brand he co-founded. In this snapshot, we can see a striking black marble countertop paired with hardwood cabinets, suggesting a blend of elegance and functionality in the heart of his home.
Bryan Cranston's wet bar
Bryan Cranston's House Outdoor Area
Moving outdoors, you can see a beautiful two-story house with a white picket fence surrounding it. The front of the house has green shutters and a door with a white frame, as well as several windows with white frames. There is also an entrance gate to the property, which leads up to the porch of the house.
Bryan Cranston's house
Bryan Cranston's Neighborhood
Bryan Cranston's choice of Sherman Oaks as his residence is no accident. This upscale neighborhood, situated in the San Fernando Valley of Los Angeles, is a favored destination for many celebrities. Rumor has it that the neighborhood is home to renowned figures like Kelly Rowland, Christian LeBlanc, Jenifer Lewis, and more. Living among such notable names is just one of the perks of residing in this coveted corner of Los Angeles.
Bryan Cranston's neighborhood
Other Houses Owned by Bryan Cranston
In addition to his Sherman Oaks residence, Bryan Cranston has put his eco-chic Ventura County beach house on the market for $4.995 million. Cranston purchased the property in 2007 for $2.5 million, and together with his wife, Robin Dearden, they transformed the 1940s house into a net-zero carbon footprint modern home named Three Palms. This beachfront gem offers three bedrooms, three bathrooms, and 2,450 square feet of space with direct beach access.
Bryan Cranston's former house