Ryan Garcia, the renowned boxing sensation, has made headlines not only for his remarkable skills in the ring but also for his impressive lifestyle, which includes a stunning house in the heart of California. In this article, we'll delve into the details of Ryan Garcia's magnificent residence, offering a glimpse into the life of this celebrated athlete. From the purchase story to the interior and outdoor amenities, and even a peek at the neighborhood, we'll cover it all.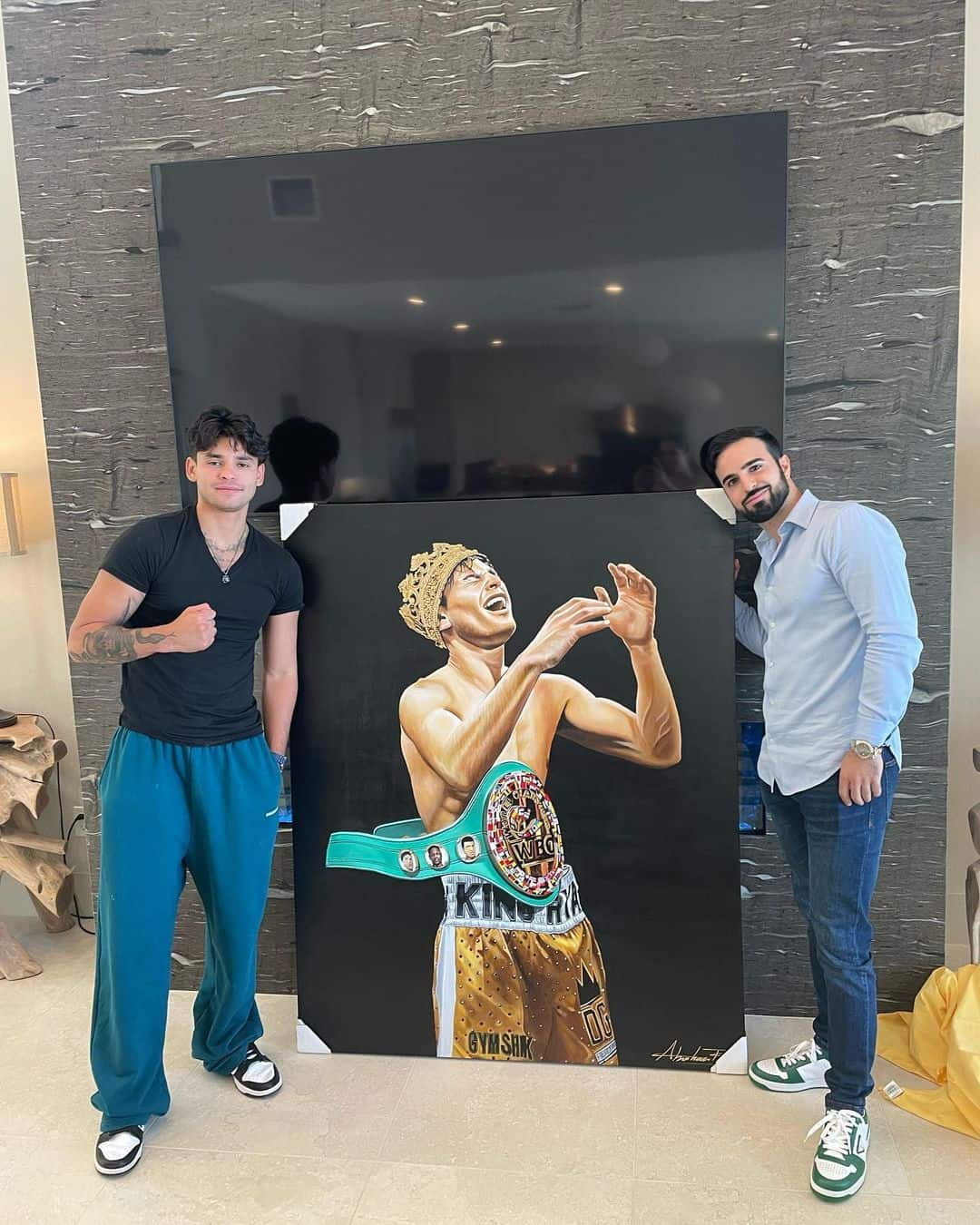 Ryan Garcia's house
Where Does Ryan Garcia Live Now?
Situated in the picturesque locale of Porter Ranch, approximately 30 miles north of bustling downtown Los Angeles, this lavish abode recently became Garcia's sanctuary. This two-story masterpiece sprawls across an impressive 3,680 square feet, boasting spacious living areas that provide ample room for relaxation and entertainment. The 24-year-old pugilist has invested $3 million in this astonishing mansion, nestled in the serene surroundings of Southern California.
Ryan Garcia signing for the new house
When Ryan Garcia isn't dominating the ring, he enjoys a life filled with luxury and style. With an estimated net worth of $10 million, he's not just a boxing champion but a symbol of success and achievement. His dedication to his craft, combined with his magnetic personality, has garnered him a vast fan base and numerous accolades throughout his career.
Inside Ryan Garcia's House
The interior of the house is adorned with five exquisitely designed bedrooms and six modern bathrooms, offering comfort and convenience at every turn. It is adorned with white walls and grey flooring. The focal point is a grand staircase that takes up most of the frame. It has two levels, each with its own handrail and balustrade made from dark wood. On either side of the stairs are two houseplants in pots, one on either side at the bottom step and another near the top step. At the base of the stairs is an elegant black cabinet with a plant on top for decoration. In front of it is a coffee table surrounded by several pieces of furniture including a studio couch and armchair in neutral colors to match the decor. Above this area hangs an ornate chandelier which adds to its luxurious feel as well as providing light for those using it during nighttime hours.
Ryan Garcia's interior of the house
The kitchen, a hub of culinary creativity, features stainless steel appliances and white cabinetry. The countertop is made of granite, and there are four stools in front of the large island. On the left side of the room, there is a refrigerator with an exhaust hood above it. The walls are painted grey and have several shelves for storage purposes as well as some artwork hung on them. The flooring appears to be tile or laminate wood-look flooring which adds warmth to this space while keeping it looking clean and modern.
Ryan Garcia's kitchen
A modern dining room, featuring an elegant glass table and eight chairs, is a standout feature of Ryan Garcia's house. The walls are painted in a light grey color, while the floor is covered in dark wood planks. A large window on one side of the room provides a stunning view of the pool outside. On either side of the table, two potted plants add to the decor and bring some life into this space. In front of each chair is a small round rug that adds texture and warmth to this area. Above it all hangs an ornate chandelier that casts its soft glow over everything below it.
Ryan Garcia's dining room
Whether it's a tranquil retreat in one of the bedrooms or indulging in a spa-like experience in one of the luxurious bathrooms, every inch of the residence radiates opulence. The walls in the bathroom are painted in a light grey color, while the floor is covered in dark grey tiles. The bathtub has two taps on either side of it and there is also a shower head above it. On the right side of the tub is an open cupboard with shelves inside for storage. Above the sink is a large mirror framed by two cabinets that have drawers underneath them for additional storage space. There is also a small vase sitting on top of one of the cabinets which adds to the overall aesthetic appeal of this room. This bathroom looks very luxurious and inviting, making it perfect for relaxing after long days or taking hot baths during cold winter nights.
Ryan Garcia's bathroom
Ryan Garcia's Outdoor Oasis
One of the standout features of Garcia's new home is the outdoor area. A luxurious pool invites relaxation on sunny California days, while an adjacent spa promises ultimate relaxation. An outdoor fireplace adds a touch of charm, creating the perfect ambiance for evening gatherings with friends and family. The most breathtaking aspect, however, is the panoramic view of Los Angeles that this property offers.
Ryan Garcia's pool
Ryan Garcia's Neighborhood
It's not just the house itself that has captured attention; the location itself is an exclusive gem. Nestled in the serene hills of Porter Ranch, Garcia's new abode provides a retreat from the hustle and bustle of city life while remaining conveniently close to all the amenities that Los Angeles has to offer. It's the best of both worlds for a young superstar who values both privacy and access to the entertainment industry. Although the exact address is not disclosed for privacy reasons, it's well-known that he resides in a prestigious area of Los Angeles.
Other Houses Owned by Ryan Garcia
Ryan Garcia's house in Porter Ranch represents a significant milestone in the boxer's life, as it marks his first purchased property. While there have been speculations about additional properties owned by the boxing superstar, concrete information about them remains elusive. It's worth noting that public figures often choose to keep their real estate portfolios private, and as such, we don't have access to details about any other houses he may have acquired.