Steph Curry is among the greatest basketball players and undoubtedly the best shooter in NBA history. He began his career at Davidson Wildcats before being drafted by the Golden State Warriors in 2009. Since then, he has led his team to the NBA finals an impressive six times, winning four of them.
Individually, Curry is an eight-time NBA All-Star, an NBA Finals MVP Awardee, named NBA Most Valuable Player twice, won four NBA Championships four times, and received an NBA All-Star Game MVP Award. We can safely attribute his spectacular career to genetics considering both his father and younger brother played in the NBA.
As of 2022, his estimated net worth is $160 million accrued from basketball and endorsements. In this post, we will talk about his Atherton house.
Where Does Steph Curry Live?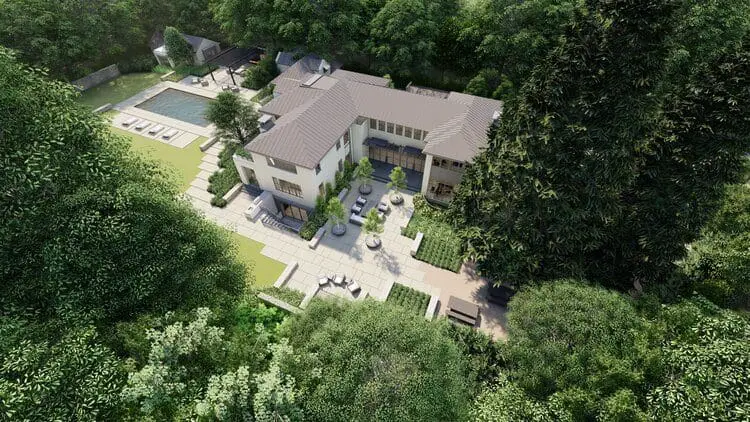 Steph Curry lives in a four-bedroom mansion in Atherton, California Renowned developer Joe Comartin built the property back in 2019 before Curry purchased it that same year for a whopping $31 million. This expensive mansion spots floor-to-ceiling windows, serene gardens, an outdoor pool, a poolside cabana, and a small guesthouse.
Steph Curry Home Address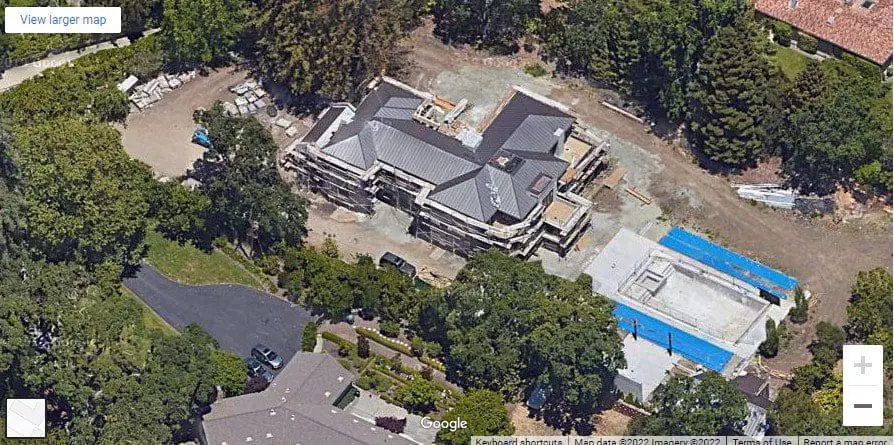 Steph Curry's 1.2 acre lot is located in the luxurious gated Atherton community. His house address is Polhemus Ave, Atherton, CA 94027.
Fascinating Features of Steph Curry's Mansion in Atherton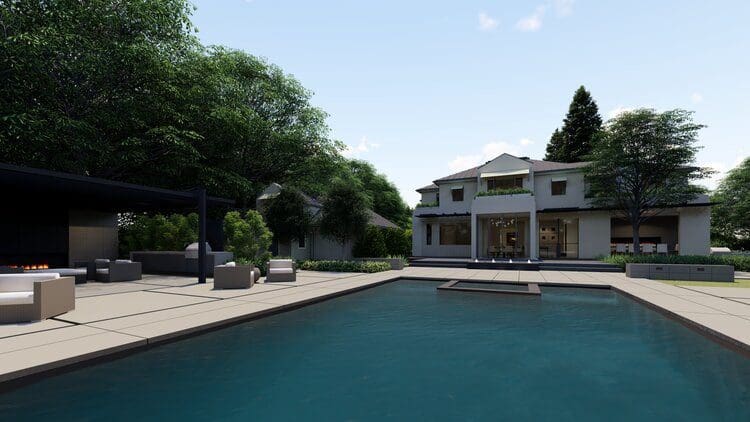 Although details around Steph Curry's new home are scanty, the pad seamlessly blends the homey traditional and modern contemporary styles. Despite the landscape featuring an irregular shape, the compound is relatively flat. Thick greenery border offers the superstar and his family – entrepreneur Ayesha Curry and their three children – much needed privacy.
Steph Curry House Exterior
A long driveway opens to a three-story mansion flaunting a largely cream exterior. Sun loungers and cream-hued chaise chairs surround a rectangular swimming pool. On the other hand, matching cream-tiled paving gives a modern twist to the lush garden.
A poolside cabana offers a spot to hang out with friends and family, while an outdoor fireplace is perfect for curling up during those colder months. In fact, Steph and Ayesha Curry previously posted on Instagram lounging by the modern fireplace. And since Ayesha is a chef and cookbook writer, the house would be incomplete without an outdoor built-in barbecue.
Steph Curry House Interior
Immediately you set foot into the main living room, warmth suffusing from cream walls and light wooden flooring gives you that cozy, homey feeling hard to replicate. A wooden coffee table separates two large yellow couches, while a similar-hued area rug ties the furniture together.
A few meters away lies the dining room. It features six mid-century inspired yellow dining chairs surrounding a round dining table. Floor-to-ceiling windows provide an uninterrupted view of the overlooking sparkling swimming pool.
For formal occasions, the Curry family opts for an upscale dining room down the hall. This one sits eight people and flaunts elegant tufted chairs, a round wooden table, and an eye-catching black area rug. A symmetrical gallery wall splashes color into the room.
The kitchen spots black marble countertops with juxtaposing pine cupboards. A stone patterned detailing behind the countertop introduces a hint of texture. Gold cabinet hardware infuses a luxurious touch.
The Neighborhood near Steph Curry's Pad in Atherton, California
Steph Curry's abode is situated in an affluent neighborhood in California.
The exclusive Atherton gated community ranks as the wealthiest zip code in all of the US. Numerous Silicon Valley power players like HP's Meg Whitman, Google's Eric Schmidt, and Facebook's Sheryl Sandberg among others call it home. In fact, WhatsApp billionaire Jan Koum resides just two doors away from Steph. Its extravagant luxury combined with tranquillity and seclusion might be responsible for this.
Residents of Atherton enjoy proximity to Silicon Valley, a tight-knit community, privacy, guaranteed safety, and an outdoorsy atmosphere to escape the bustling Silicon Valley. It's a purely residential area save for Menlo Circus Park, a polo club where resident gathers to unwind. In short, Atherton offers a rural feel within a city, which is a rare find anywhere.  
Other Houses Steph Curry Currently Owns
Other houses owned by Steph Curry include a $2.1 million vacation home in Winter Park Florida, an $8 million luxury condo in San Francisco, and a massive 13,000 square feet $50 million pad in Malibu.