Explore the magnificent property of renowned Canadian singer, songwriter, and entertainer Michael Bublé located in Burnaby, British Columbia, Canada. This stunning property, constructed in 2015, spans over 100,200 square feet and offers luxurious features including a 6,000 square feet outdoor patio, a pristine swimming pool, a tennis court, and a 600 square feet accessory service building.
Michael Bublé (Source: Instagram)
Michael Bublé is a multi-platinum selling artist with a net worth of $60 million. He has won four Grammy Awards and numerous other awards. Michael Bublé is known for his jazz and big band music, and he has sold over 75 million records worldwide. He is married to Argentinian actress and model, Luisana Lopilato, and they have four children together.
Where Does Michael Bublé Live Now?
The 100,200 square feet property was built in 2015 with an additional 6,000 square feet of outdoor patio area, a sparkling swimming pool, a tennis court, and a 600 square feet accessory service building.
Michael Bublé's house (Source: Google Maps)
This magnificent mansion is located at 7868 Government Rd, Burnaby, BC V5A 2C8, a prestigious address adjacent to the breathtaking Burnaby Lake Regional Park. Michael Bublé, the current owner, is reported to have turned two properties into one large house, complete with an underground hockey rink.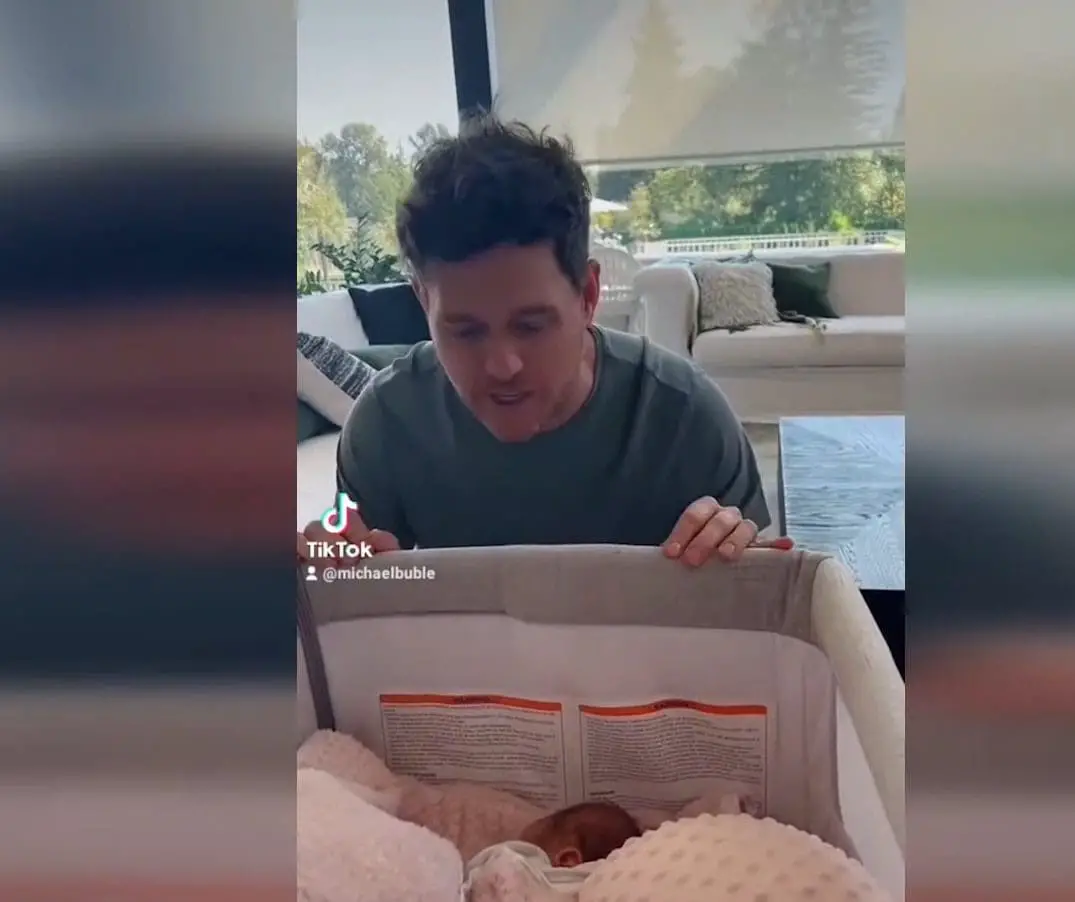 Michael Bublé's living room (Source: TikTok)
It seems that there are not many publicly available photos of Michael Buble's house beyond what he and his family have shared on social media. While some celebrities may choose to showcase their homes in magazines or on television, Michael Buble and his family seem to prefer to keep their personal space more private.
Michael Bublé's house (Source: Google Maps)
Michael Bublé's House Interior
Step into the world of modern elegance at this magnificent Michael Bublé's mansion. The beautiful interior design and neutral color scheme create a serene ambiance that soothes the senses. With two levels and an extensive basement, this home boasts fifteen bathrooms and seven sophisticated bedrooms, perfect for entertaining guests.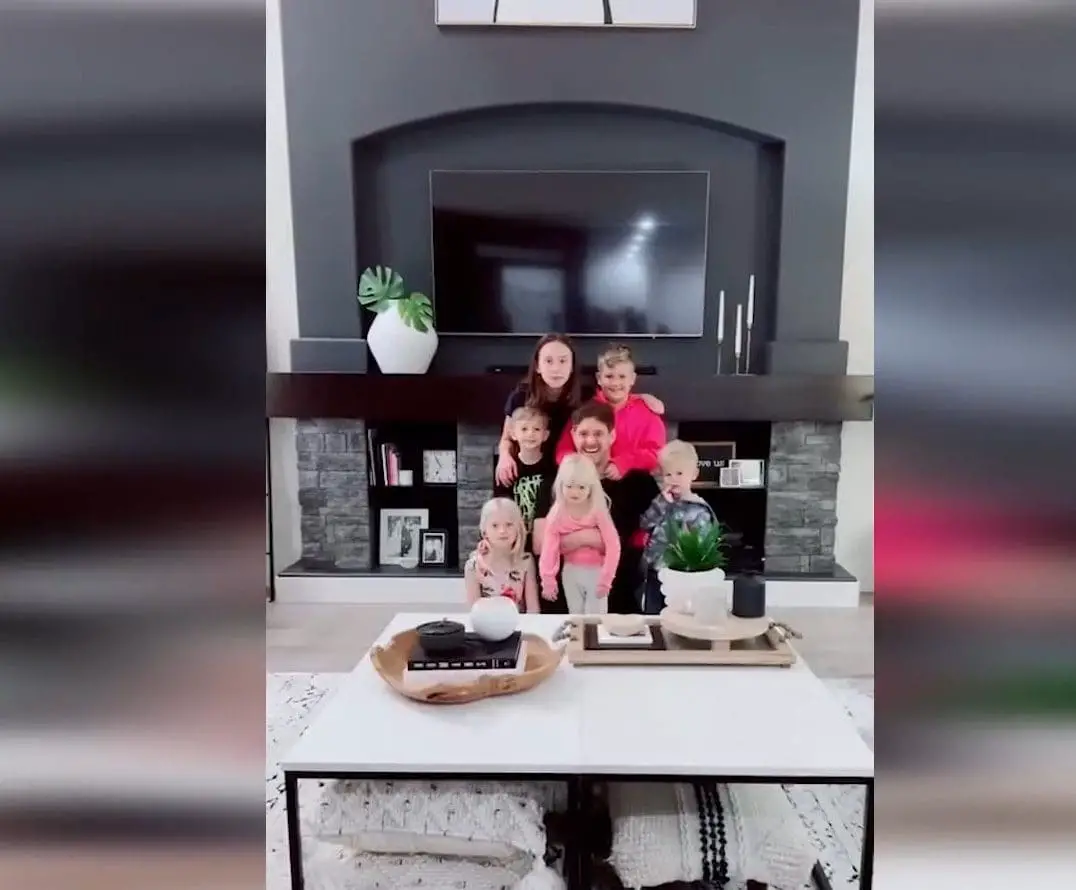 Michael Bublé's living room (Source: Instagram)
The living room is a feast for the eyes, featuring a plush elongated sofa adorned with decorative pillows in black, cream, and grey patterns. Wooden paneling on the walls exudes sophistication, and light grey tiled flooring accentuates the room's beauty.
The study is equipped with sleek black wooden cupboards and shelves, giving it a modern touch. The dining room, styled with a rustic wooden table, invites one to feel at home. Children's books adorn the shelves, and the cozy space is perfect for curling up with a good read after dinner.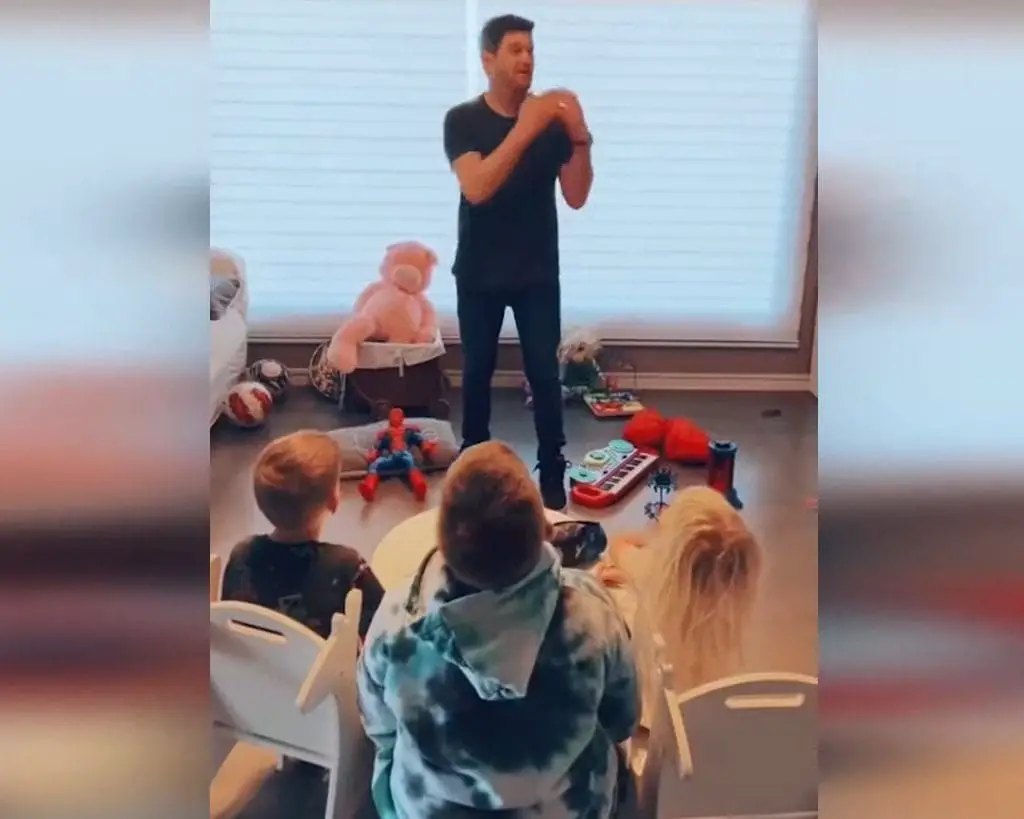 Michael Bublé's room for his kids (Source: Instagram)
The chef's dream kitchen boasts a central white island and state-of-the-art equipment, perfect for culinary adventures.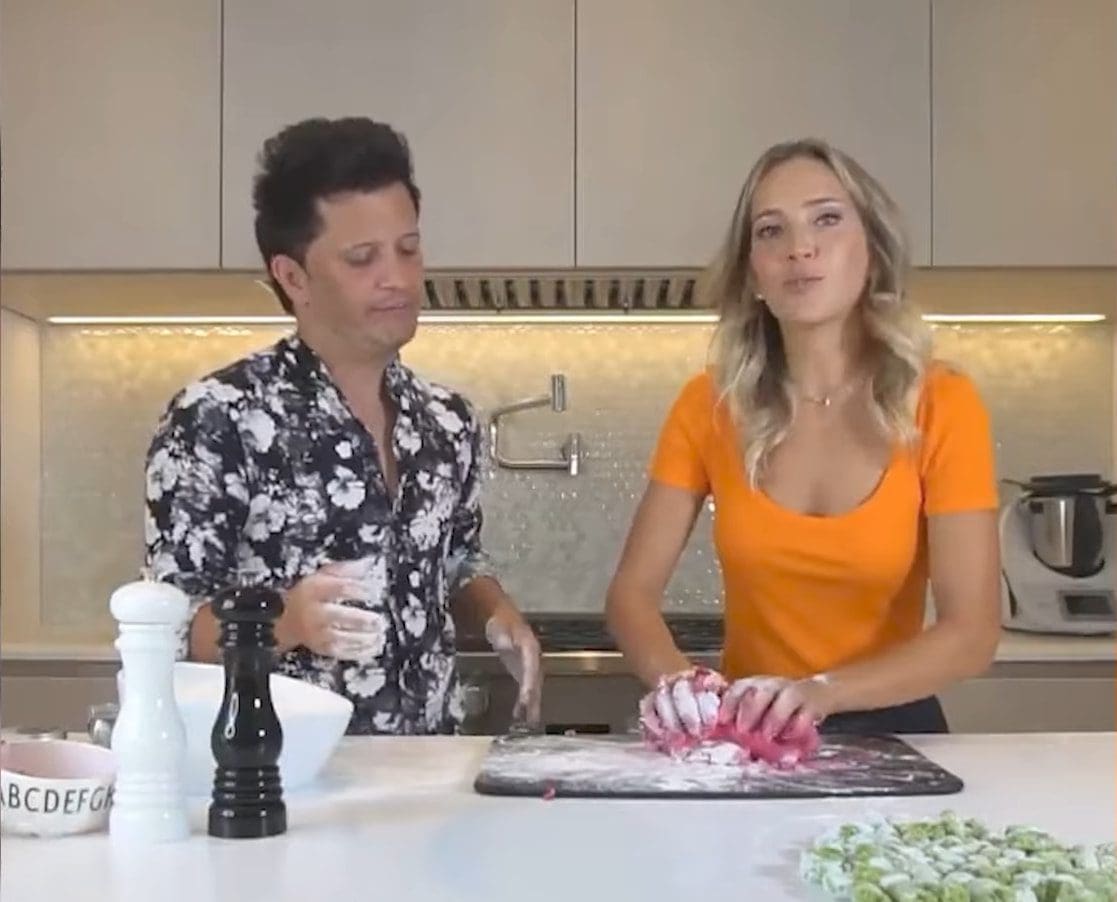 Michael Bublé's kitchen (Source: Youtube)
Michael Bublé's Luxurious Estate with Expansive Outdoor Area
Indulge in luxury at Michael Bublé's house, built-in 2015, boasting an expansive outdoor area spanning over 6,000 square feet. This exquisite estate was thoughtfully designed with utmost care for its residents, created by merging two properties into one lavish mansion.
Michael Bublé's outdoor (Source: Google Maps)
The property features an underground hockey rink, adding to its allure. Relax in the outdoor oasis, complete with a tranquil swimming pool, tennis court, and a 600 square-foot accessory service building.
In 2016, this masterpiece made headlines when some neighbors raised concerns about the height of the fence surrounding the compound during its construction. The outdoor area boasts beautifully manicured lawns, exotic plants, and elegant outdoor furniture, creating a serene escape from daily life.
Michael Bublé's Neighborhood
Other celebrities who have called Burnaby their hometown, except Michael Bublé, include the beloved actors Michael J. Fox and Carrie-Anne Moss, Brad Loree, ice hockey legend Joe Sakic, and national soccer team player Christine Sinclair.
Michael Bublé's neighborhood (Source: Google Maps)
Another interesting thing is that Bublé's former elementary school is located directly opposite the house.
Michael Bublé's Other Houses
Michael Bublé and his wife, Luisana Lopilato, lived in another house located in Purley back in 2011. They reportedly purchased the property for £3 million and lived there for some time before moving to their current mansion in Canada.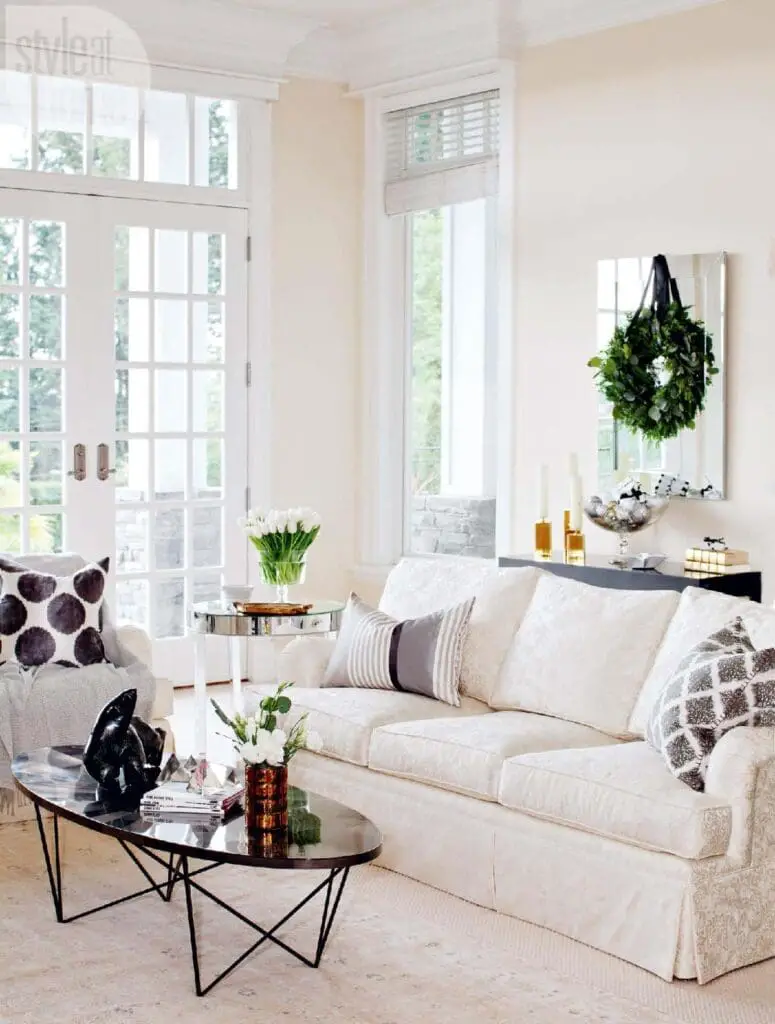 Michael Bublé's other house (Source: Style at Home)
Bublé has expressed his love for Canada and his connection to the people there. He feels at home every time he returns to the country and does not have to pretend to be anyone else.
Although his house is currently the most expensive in the Burnaby region, it does not come close to the value of the top 10 most expensive real estate in the province, which includes Chip Wilson's Kitsilano home worth $74 million.