Denzel Washington, one of Hollywood's most revered actors, has always had an air of undeniable charisma. From his remarkable on-screen performances to his inspiring personal journey, Denzel's life and career are nothing short of remarkable. But today, we're going to take a closer look at another aspect of his life – his stunning residence in the prestigious Beverly Hills.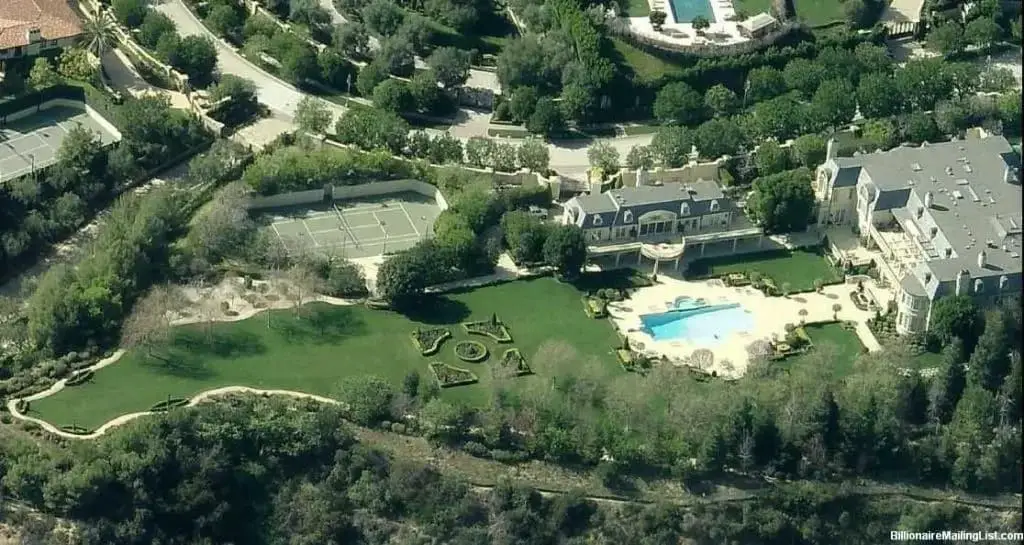 Denzel Washington's house
Where Does Denzel Washington Live Now?
Denzel Washington lives at 41 Beverly Park Cir, Beverly Hills, California. This magnificent property, located in the heart of Beverly Hills, is a testament to his success. The house, boasting over 28,887 square feet, was acquired by the actor in 1992.
With a purchase price of $2.675 million, it showcases 8 bedrooms and 14 bathrooms. The lot size is approximately a 2.13-acre lot, offering plenty of space for privacy and relaxation. Estimating the value of this iconic mansion is no simple feat. Some property records suggest around $16 million. Regardless of the exact worth, it's undeniably a treasure that stands in a class of its own.
Features of Denzel Washington's Beverly Hills House
The property itself is a testament to a Hollywood king's abode. A picturesque pool area complements the mansion, offering a peaceful escape from the hustle and bustle of the entertainment world. A full-sized tennis court stands nearby, ready for action should the actor crave a bit of sport. A striking, ornate fountain graces the gated roundabout driveway, welcoming guests to the grandeur that awaits within.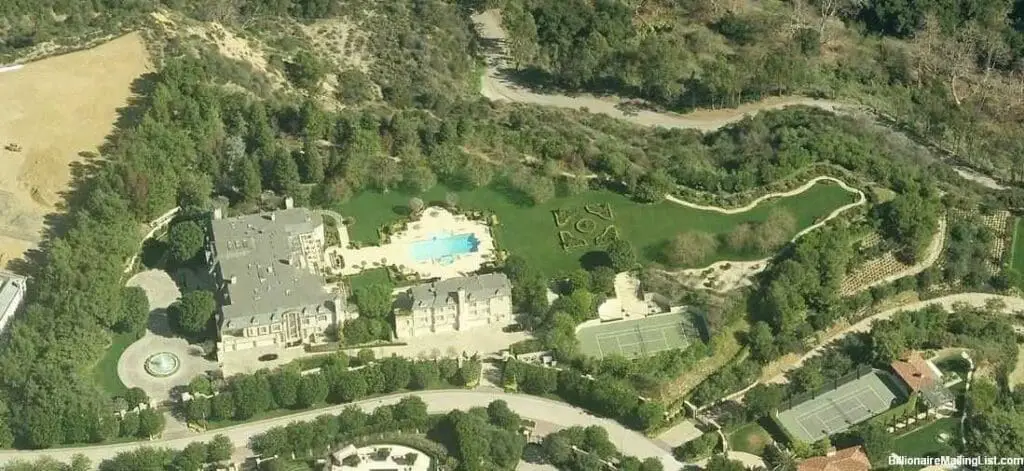 Aerial view of Denzel Washington's house
What sets this estate apart, aside from its sheer size, is its dense canopy of trees. It remains enveloped in a serene, wooded seclusion that ensures the utmost privacy. Denzel Washington, indeed, enjoys a retreat within a retreat.
In addition to the main mansion, an equally impressive large guesthouse overlooks the pool. It's designed to comfortably house an entire family and is equally awe-inspiring. The exterior of the mansion features a meticulously manicured hedge garden, adding a touch of natural beauty to the already breathtaking surroundings.
Denzel Washington's Neighborhood
Denzel Washington's Beverly Hills residence is situated in an exclusive neighborhood where he rubs shoulders with fellow celebrities such as Sofia Vergara, Eddie Murphy, Sylvester Stallone, and Mark Wahlberg.
Denzel Washington's neighborhood
While Beverly Park boasts a 4-acre park at its center, Denzel's own property is so vast that it negates the need for public green spaces. With an abundance of room to roam and a plethora of amenities, he enjoys the best of nature and luxury right at his doorstep.
Other Houses Owned by Denzel Washington
Denzel Washington's property portfolio extends beyond his Beverly Hills residence. In New York, he owns a lavish apartment building that's a billion-dollar symbol of luxury. His unit is located at 15 Central Park West. His own apartment there, a 3-bedroom, 4-bathroom unit on Central Park West, was acquired in 2006 for $13 million and spans a spacious 3,000 square feet.
Before his life among the mega-rich in Beverly Park, Denzel resided in Toluca Lake, CA, in a charming traditional home purchased in 1988 for $1.1 million. The 6,334-square-foot property boasts 4 bedrooms and 5 bathrooms. In 2000, he sold this residence to TV writer Brenda Hampton for $1.9 million.
In 2022, he made a substantial investment by acquiring a luxurious condo in the star-studded building known as The Century for a cool $10.9 million. The stunning unit that Denzel purchased is no ordinary condo; it's a double-wide masterpiece, created by combining two adjacent units into a mansion-sized flat. This super-sized condo boasts a grandiose living space of over 8,000 square feet, featuring six bedrooms and eight bathrooms.
Denzel Washington's Century City house