Perhaps, only the person living in a cave doesn't know Gordon Ramsay. This British chef has gained his reputation as an A-list restaurateur, albeit one can't help but notice his fiery temper and profane remarks. Yes, he might act volatile around contestants. But he sure enjoys a dose of luxurious relaxation at his hilltop home to recuperate after a tiring day.
Gordon Ramsay's net worth is $220 million, which he amassed from his long and lucrative career as a food critic, writer, chef, television personality, and restaurateur. And when not at work, he splits his time between his home in London and California, where he hangs out with his family and makes gourmet foods.
His California Mansion
His mansion in California is located in Bel-Air. It spans across an 8,800 sq.ft., and it's worth a whopping $6.75 million. It features an impressive entrance area featuring a beautiful staircase and high ceilings. His property has 5 bedrooms, a large swimming pool, spa, infinity pool, and an outdoor dining terrace. It also has a 2-story guesthouse.
Interior Design
Ramsay's California home is a collaboration between Carol Poet (interior design) and Ken Ungar (architecture). It has a flowing floor plan and an elegant design. The red, blue, and yellow accents also add a pop of color to the interior. Add to that the elaborate designs of his carpet and wall arts.
London Luxury Home
Aside from his residence in California, Chef Ramsay also has a £7million home in London. It's a 3-story property with a large drive.
Interior Design
The interior has a white theme. The walls and hallways are decorated with flowers and striking art. It also boasts of a stunning floor-to-ceiling glass door that affords a scenic view of the sprawling garden. You can find luxury furnishing all around. Plus, the gorgeous textures of the linens and flooring. The kitchen has steel worktops and all kitchen utensils you'll ever need.
Lavish Property in Cornwall
As if his luxurious properties in London and California aren't enough, Chef Ramsay also has a beachside holiday home in Rock, Cornwall. The property was worth £4.4million in 2015 when they bought it. But with the family's renovations, it's now valued at £6m.
Interior Design
The property has a main house with 4 en-suite bathrooms and 2 kitchens. It has 2 terraces that overlook the Camel Estuary. Meanwhile, the smaller room has a boat store, wine cellar, kitchen, a carport, and 3 bedrooms. To maximize the breathtaking view of the estuary, the family also opted to build a spectacular infinity swimming pool that's worth a whopping  £102,095.50. And, of course, like his two other homes, the best thing to expect from Ramsay's Cornwall residence is his fully furnished high-end kitchen.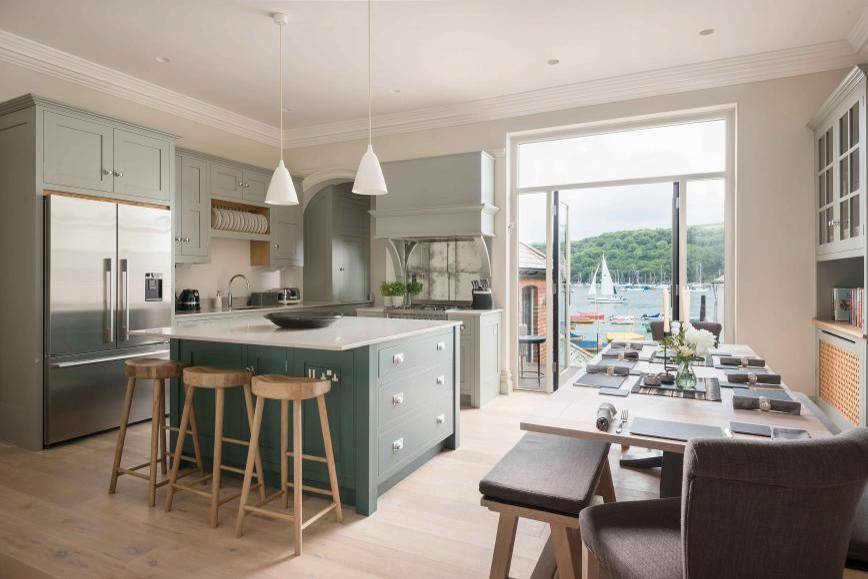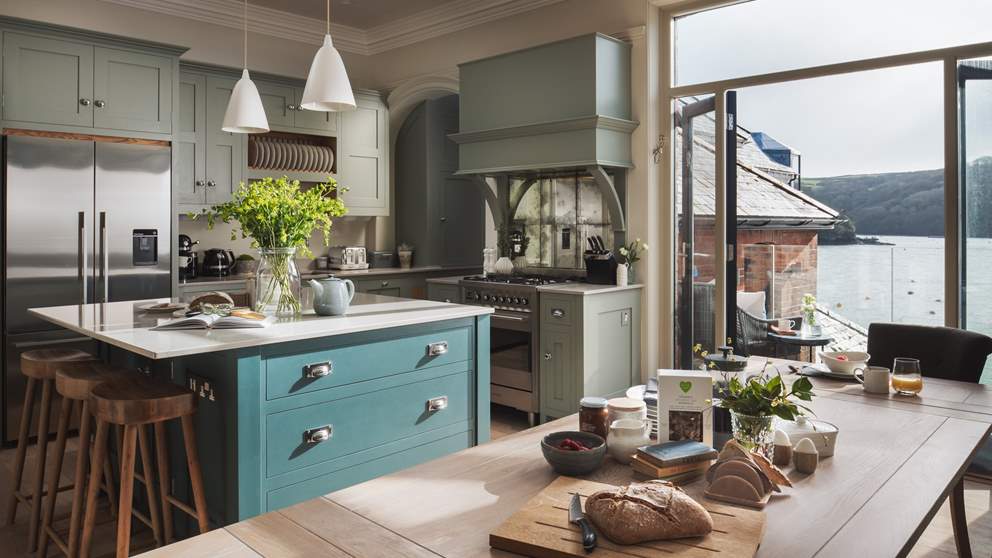 The Hell's Kitchen Chef might have faced some criticisms because of his lack of tact and emotional volatility. But he's been doing a great job at providing a luxurious home for his family. And that's thanks to his empire of 5-star restaurants and cooking shows.